Have confidence in HTR to be your domestic logistics solutions provider. From the most time sensitive to the most cost-effective transportation solutions, we take advantage of our extensive resources to deliver the services you need. HTR's domestic services provide flexible solutions for virtually any size company.
Dry Van Shipping
Flatbeds
Oversized Loads
Refrigerated Freight
Dry Van Shipping
What is a dry van?
A dry van is a type of semi-trailer that's fully enclosed to protect shipments from outside elements. Designed to carry palletized, boxed or loose freight, dry vans aren't temperature-controlled (unlike refrigerated "reefer" units) and can't carry oversized shipments (unlike flatbed trailers).
Also called a "dry van trailer" or "box trailer," dry vans can be used for a variety of less-than-truckload (LTL) or truckload shipment types. If you've ever shipped or received freight, it's likely your goods traveled on a dry van.
Dry vans come in a variety of sizes:
53-foot trailers – The most common types of dry vans on the road, typical dimensions for these trailers are 53' x 8' 6" x 8' 6" (lwh). They can accommodate up 45,000 pounds of freight and up to 26 standard pallet positions across their floor space.
28-foot trailers – "Pup" trailers are commonly used for moving LTL shipments. Measuring 28' x 8' x 9' (lwh), they can accommodate up to 22,500 pounds of freight and 14 standard pallet positions across their floor space.
Straight trucks – Straight trucks, also referred to as box trucks, are typically used for city deliveries and often feature a lift gate. Straight trucks come in a variety of sizes, commonly measuring 24' x 8' x 8' 6" (lwh).
Benefits of dry van shipping:
Versatility – Because they work well for transporting consumer packaged goods, dry vans are the most frequently used equipment type. Products such as clothing, furniture and electronics are commonly shipped via dry van trailers, though they also can be used to move machinery and parts, nonperishable foods and even household goods.
Protection – One of the biggest advantages of using a dry van truck to move your freight is the protection it provides — because the equipment is enclosed on all sides, shipments are shielded from weather hazards like high winds, rain or direct heat. The enclosure and ability of the trailers to be locked also provides a layer of protection against cargo theft.
Affordability – Dry vans are readily available from a variety of carriers and don't require service extras or special operation, making them one of the most affordable shipping options
Flatbeds
Oversized Loads
Refrigerated Freight
We specialize in providing international, domestic, and oil and gas services that can be scaled and customized to our customers' needs.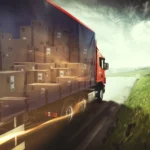 LTL stands for "Less than TruckLoad" or "Less Than Load." LTL shipping is used for freight that is too large to take to the post office but too small for an entire truck.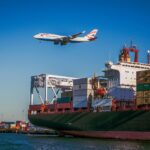 International International Air & Ocean
Our import and export services help you navigate the latest regulations, accelerate transit, and lessen shipping costs.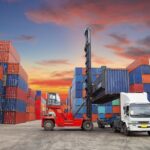 Intermodal transportation uses two or more modes or carriers to transport freight from shipper to consignee.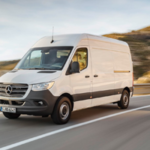 Our expedited services and hot shot trucking provide you with solutions in a pinch. With non-stop delivery from point A to point B, we deliver your goods on time.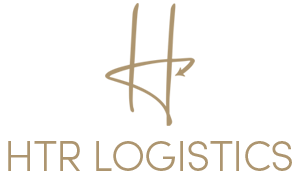 HTR Logistics is fully dedicated to understanding customer expectations and providing first class supply chain management solutions in a manner that meets our customer's needs. Our operating philosophy is founded on maintaining the highest level of quality service in the most efficient manner possible. We are committed to continuous process improvement through leadership, innovation, and technology.
Phone: (757) 432-3357
Email: [email protected]
Address: PO Box 1255 Virginia Beach, VA 23451